LOGO DESIGN COMPETITION FOR THE CENTENARY CELEBRATION
To mark the commemorative event of the Centenary Celebration, the University decided to encourage all the interested existing students on the rolls of the University and its colleges including Non Collegiate Women's Education Board (NCWEB) and School of Open Learning (SOL) to participate in a competition for conceptualization and creation of a "Centenary Logo", which was expected to be an original creation of artistic endeavour of the students befitting to the dignity of this historic occasion.
All the eligible students of the University and its colleges were encouraged to participate in this one of a kind "Centenary Logo" design competition and conceptualize a logo which is being used for all purposes and occasions in course of the centenary celebration. The University solicited maximum participation from the existing students for this open competition to showcase their creative best for this event.
A total of 248 entries were received through this competition. After establishing the bonafide status of the students and multiple rounds of shortlisting, a total of 6 entries were shortlisted. The competent authority then approved of the selected Centenary Logo that has been designed by Kratika Khinchi, a student of Gargi College, University of Delhi. Upon the unveiling of the Centenary Logo by the Hon'ble Vice Chancellor, the National daily, Times of India, did a feature on Kratika and she is also being felicitated on the Centenary Foundation Event on 1st May, 2022 by the Chief Guest, Sh. M. Venkaiah Naidu, the Hon'ble Vice President of India.
The explanation of this Logo, so provided by Kratika, is that the logo is designed for the centenary celebration of Delhi University. The logo of Delhi University is highlighted into golden colour 100. The texts represent the centenary celebration. The years written in the logo are glorifying the journey of du from 1922- 2022. The purple colour is used as a symbol of royalty any golden symbol of celebration. Stars are symbolising the jubilee.
The stars and some other minor details in the original design, were modified, as per the guidelines already published, to befit its usability with the Tagline to mark this historic occasion.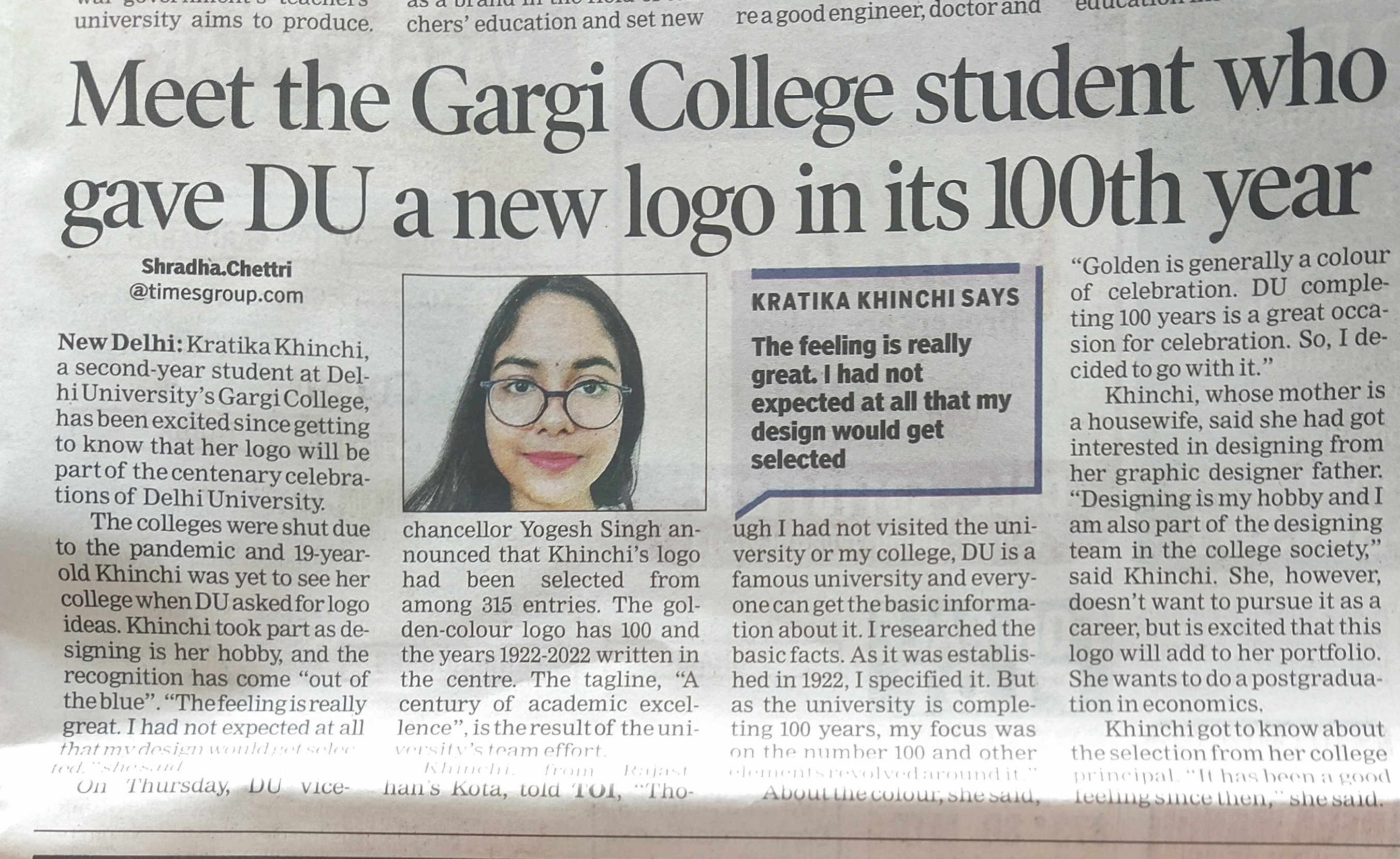 Other shortlisted entries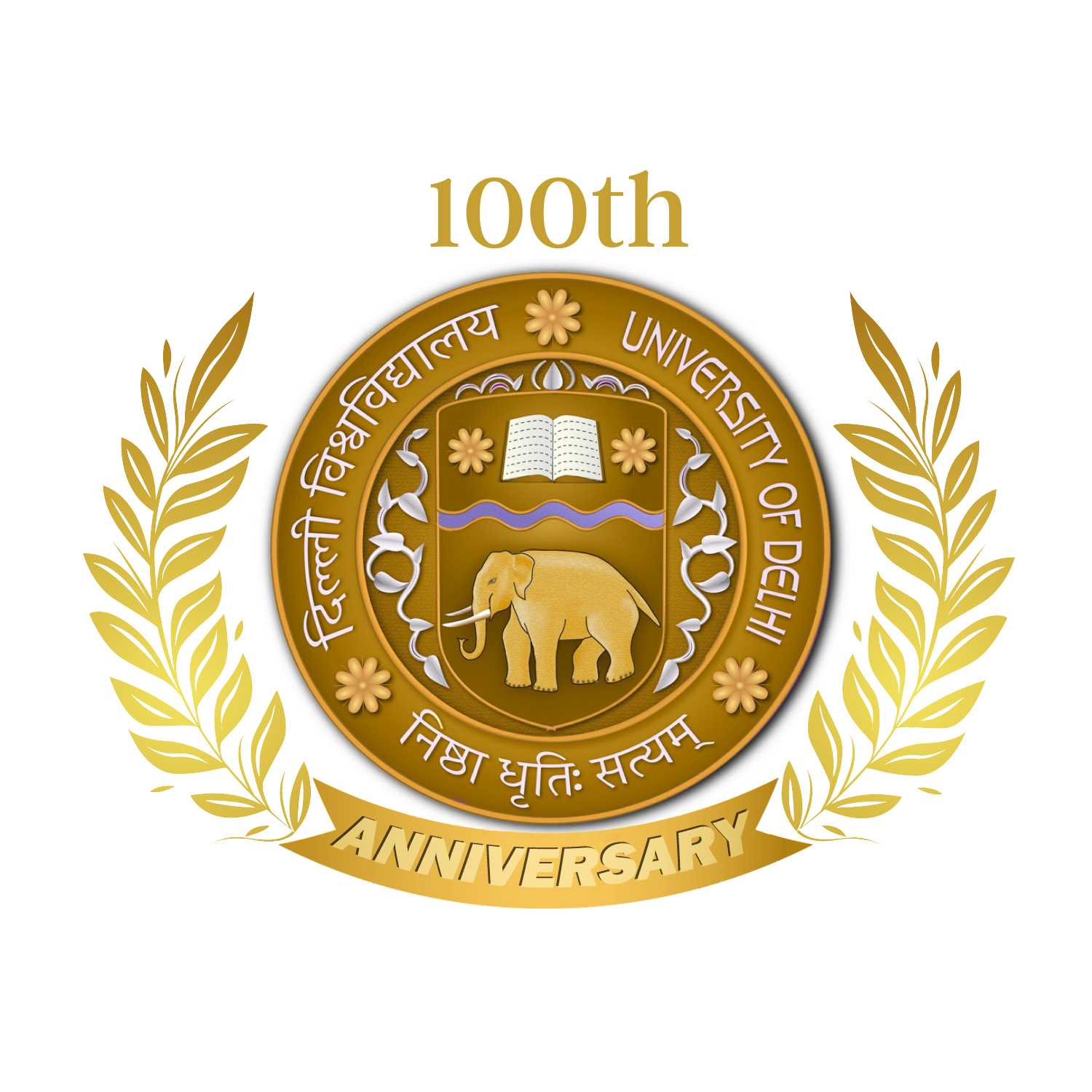 Shortlisted entry 1:
Harsimar Singh,
UG Student,
Sri Guru Tegh Bahadur Khalsa College 
---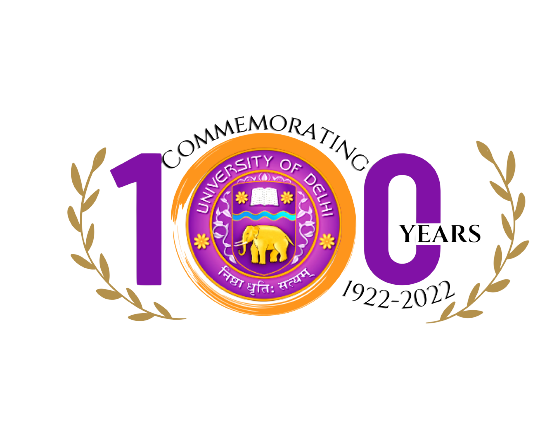 Shortlisted entry 2:
Mahika Uppal
UG Student
Mata Sundri College for Women
---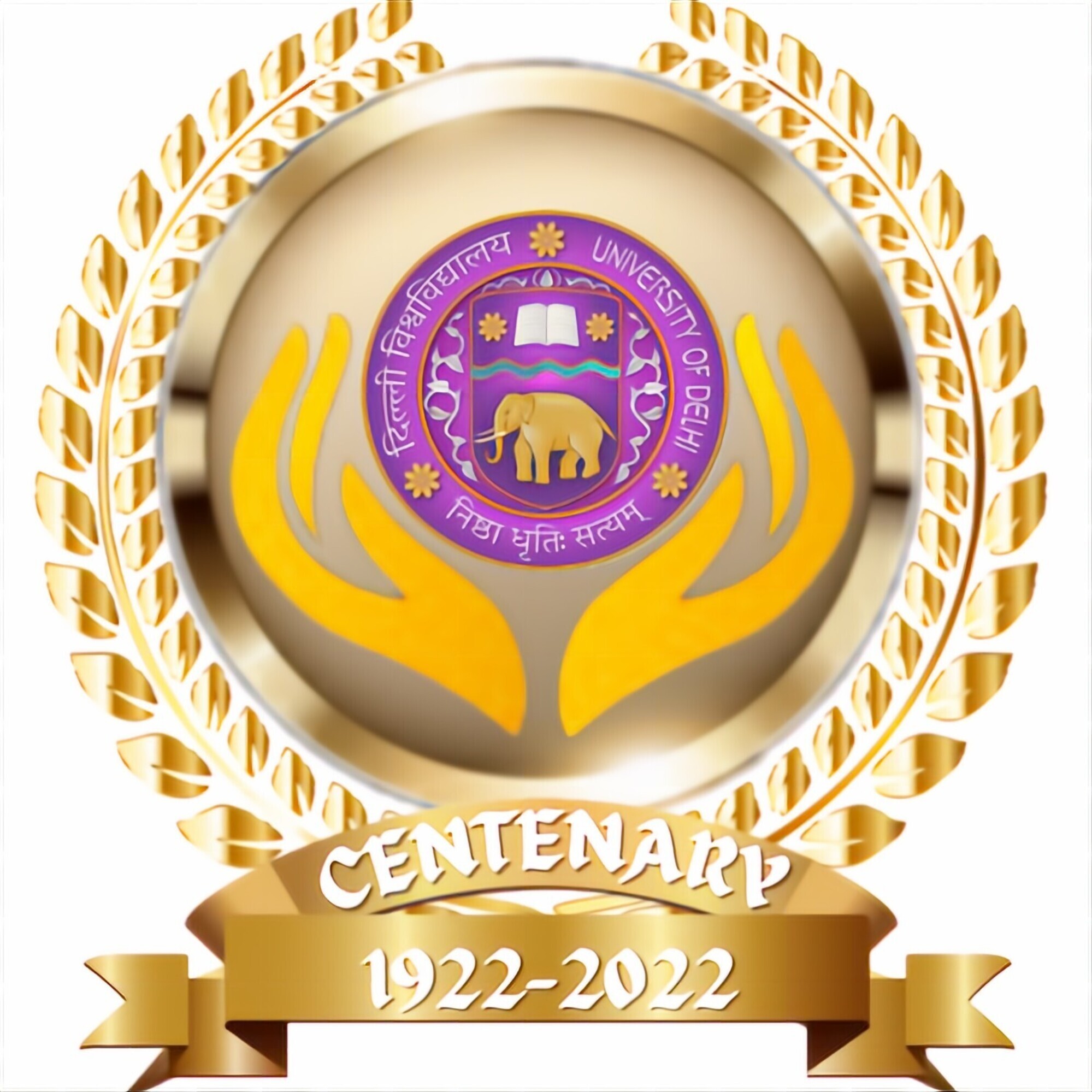 Shortlisted entry 3:
Dipankar Dev rishi
UG Student
Acharya Narendra Dev College 
---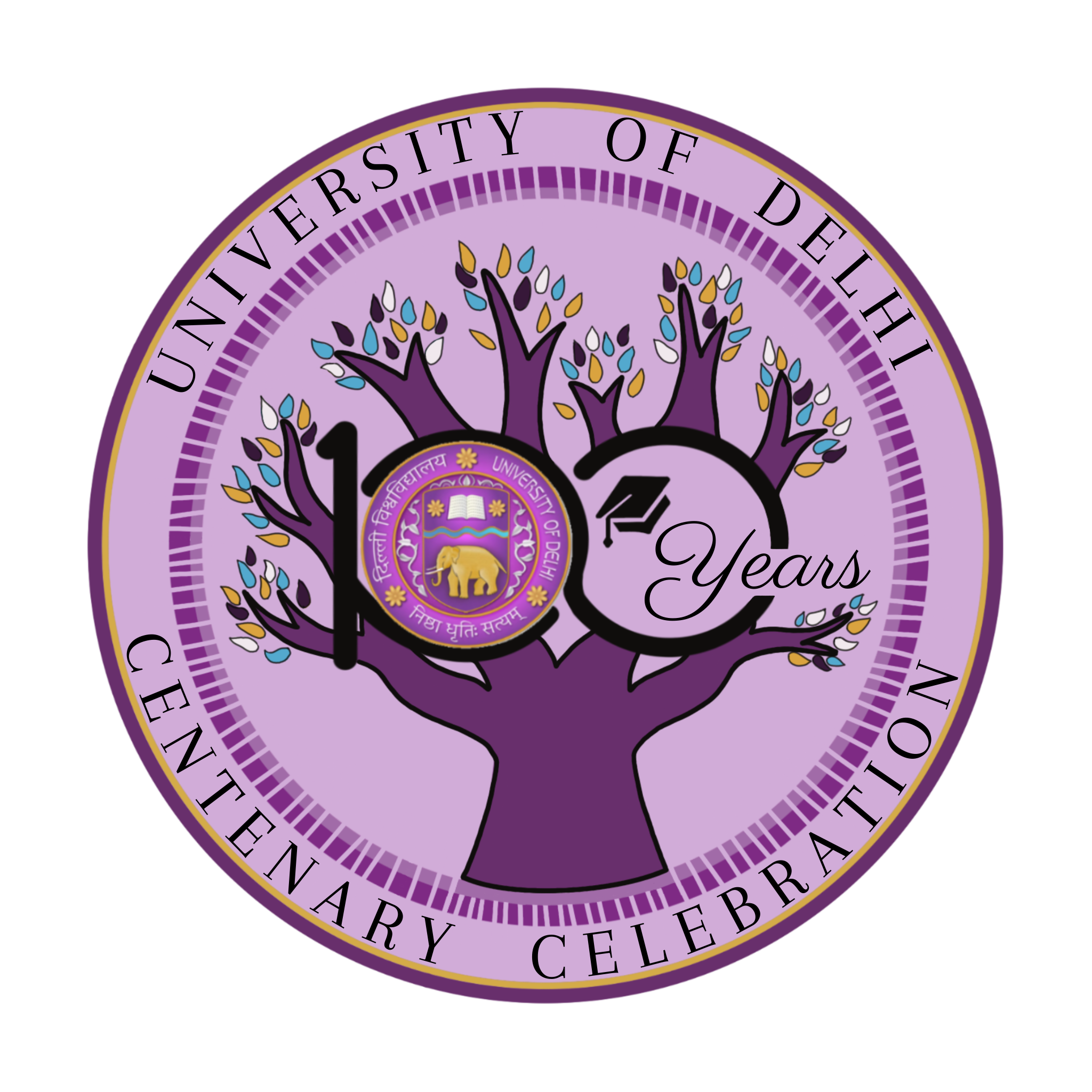 Shortlisted entry 4:
Govardhan AB
UG Student
Moti Lal Nehru College
---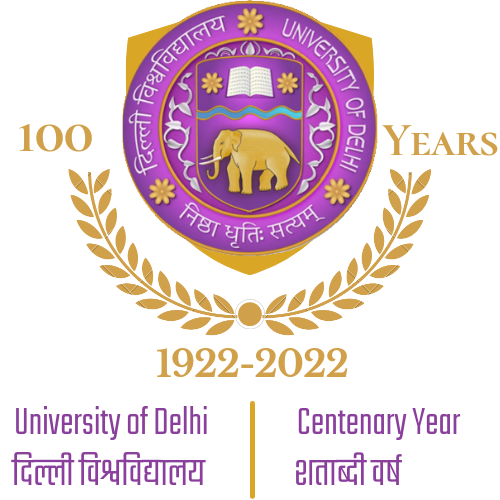 Shortlisted entry 5:
Shivam Tripathi
UG Student
Hansraj College
---